What is Suika Game PC Online
Suika Game is a fun and simple game where you put different fruits into a box one by one. The exciting part is watching these fruits roll and bounce around in the box. Especially, it has millions of enthusiasts watching them every day via streaming platforms like Twitch, YouTube, and TikTok.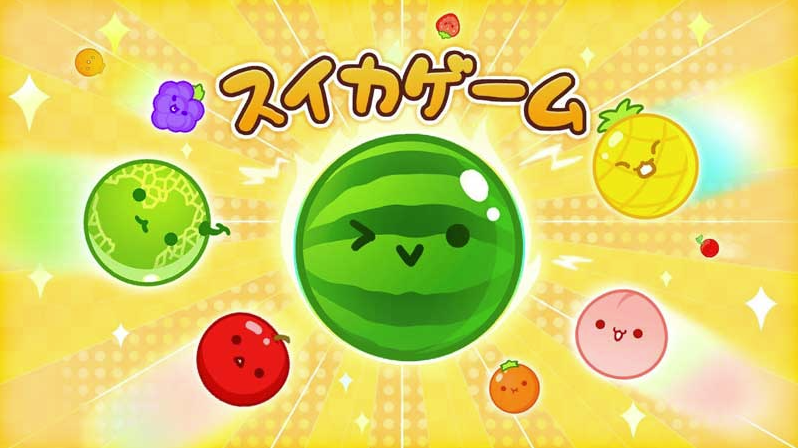 How to play the Suika Game?
Game Rules
In the Suika Watermelon Game, you place different fruits into a box one after the other. The fun part is when identical fruits touch, they combine to create larger fruits, like a fruity dance party.
The biggest fruit you can make is a watermelon, which earns you the most points. But be careful not to let the fruits spill out of the box, as that ends the game.
List of fruits in:
Cherries, Strawberries, Grapes, Dekopons, Oranges, Apples, Pears, Peaches, Pineapples, Melons, Watermelons.
Mysterious Origin of Watermelon Game
Suika Game originated in China as a web game called "Synthetic Big Watermelon." However, it gained worldwide recognition on December 9, 2021, when Aladdin X introduced it to the Nintendo eShop in Japan. It became known as Suika Game or the Watermelon Game, Suika Game PC, and Suika Game Online.